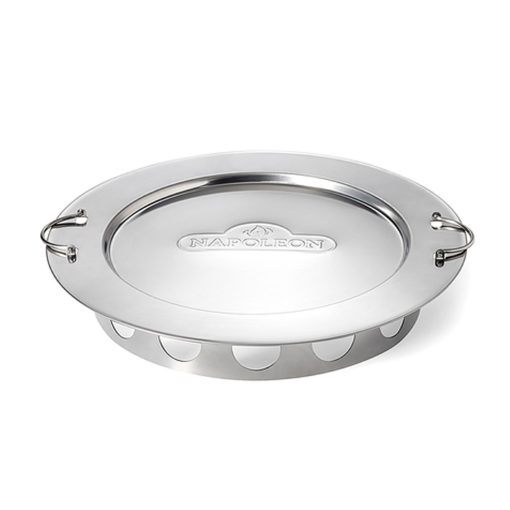 Napoleon Charcoal Smoking Ring
$119.00
Heavy duty Stainless Steel construction.
Vent holes around base perimeter to allow maximum air flow.
Designed to fit standard most standard 22 inch / 57cm kettle BBQ's.
2 fold down handles to allow you to remove and replace the item as required.
Flat tray like base which can be used to place drip trays.
Description
Code: 67745
Turn your kettle BBQ into a low n slow cooking machine with the Napoleon Charcoal Diffuser Ring.
This handy item will work with most standard 22 inch / 57cm kettle BBQ's, allowing you to cook delicious smoked food. It simply sits on top of your charcoal / underneath your cooking grill to absorb the direct heat arising from the charcoal and aids in spreading it throughout the kettle for better overall consistent cooking temperatures.
Heavy duty stainless steel construction.