Modern Flames ORION MULTI
Experience the innovative Orion Multi virtual fireplace that utilizes optimized technology to create the most life-like fire in an electric fireplace. Using the Modern Flames app or, the built in touch controls, you will be able to control how the fire looks with ease.
This Multi-Sided Electric Fireplace features new HELIOVISION™ flame technology, as well as an 18″ high viewing area and 5" deep bed. It comes with 3 Flame patterns in 6 different colours and adjustable flame speed.
The Orion Multi allows you to add the crackling sound of a real fire for that perfect ambience. It comes with a multi-colour ember bed, black reflective glass, Western Driftwood Log set and multi-colour downlighting which gives a multi-dimensional flame appearance.
One fireplace that fits all.
The Orion Multi Linear Electric Fireplace is the most versatile when it comes to installation options. It can be installed as a: front view, left corner, right corner, or bay. The Built-In Clean Face or Wall Mount models are available in the sizes: 52", 60", 76", 100" and 120″.
It provides energy efficient supplementary ambient heat, using an energy efficient 6820 BTU (2kW) PTC Ceramic Heater.
---
WiFi Controlled via Modern Flames App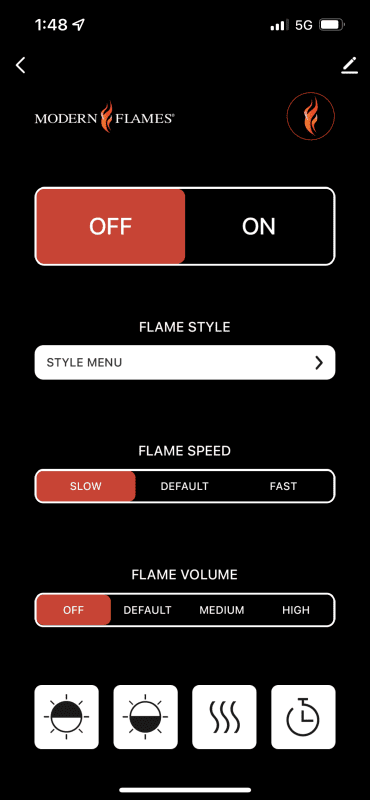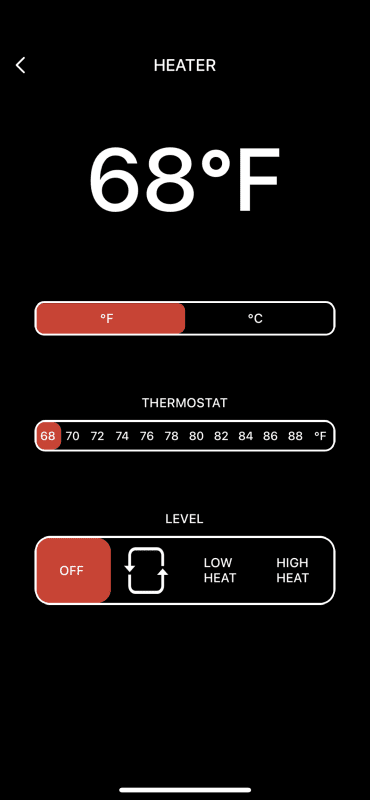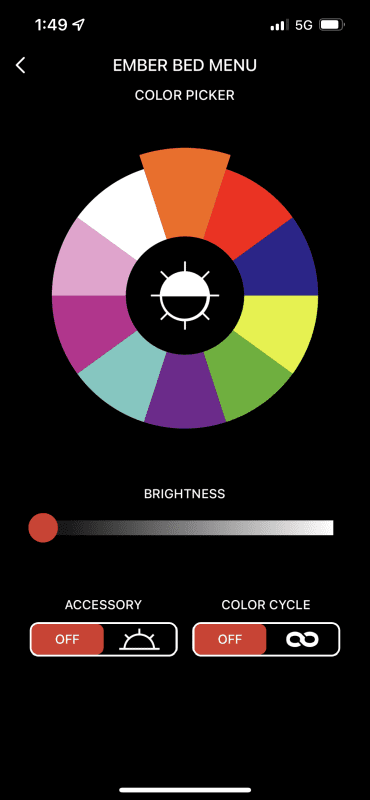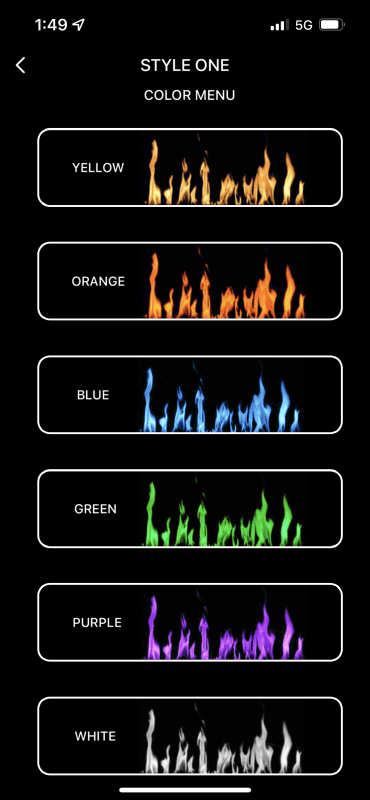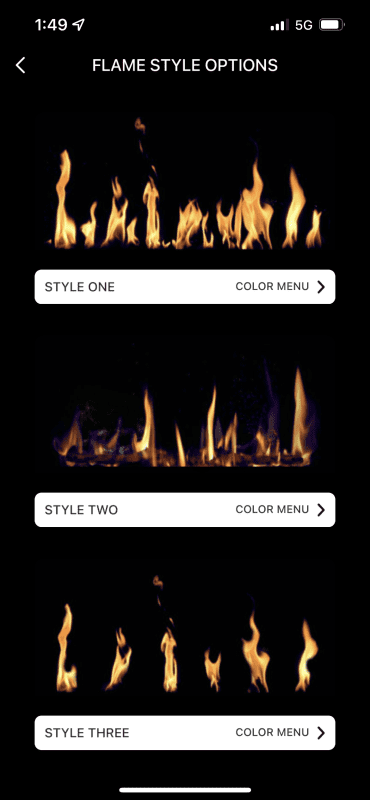 ---
HELIOVISION™ Flame Technology.
Heliovision allows Modern Flames to be the innovators of the Electric Fireplace industry by combining multiple technologies to create realistic flame patterns which have multi-color flames in 3 different flame styles giving the user 18 different flame choices right out of the box. Heliovision also provides heating technology for energy efficient room heating with zero emissions and real flame crackling audio.
---