FlashFire™ High-temp Infrared Sear Zone
Any chef will tell you that the best steak is one where the juices are first sealed through fast high heat cooking on both sides of the meat. The FlashFire™ sear zone on our BBQ's is designed specifically to provide ultra-high temperature that enable fast searing of the meat to be achieved. Once the meat is sealed it can be finished off over the regular grill. The FlashFire™ sear zone is the perfect feature for ensuring your steaks are cooked to restaurant quality.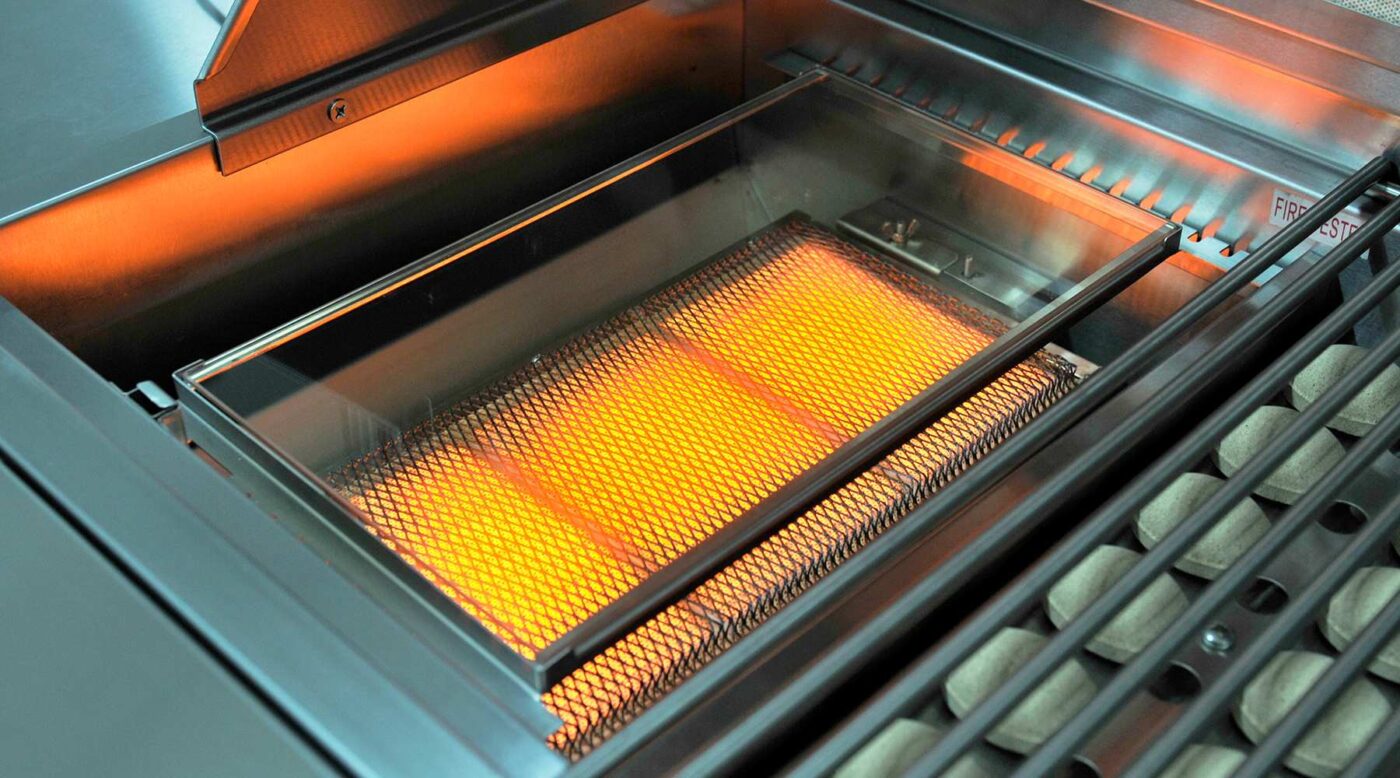 Grandfire
First established in Auckland in 2007, Grandfire is a fully Australasian owned and operated lifestyle products company, with wholesale office and distribution throughout Australia and New Zealand.
When it comes to stainless steel, no-one knows it better than Grandfire. Whether it is the grade, or the gauge, or the finish, we know what works, what lasts, and what looks great – so when you own a Grandfire, you know you own the very best!
Grandfire is the home of serious lifestyle products including Trolley BBQs, ready to build in BBQs, Outdoor Kitchen Units. So, no matter what the needs of your family or lifestyle, we have a quality solution to fit.
Because our product is built to last, our customer commitment is to long term relationships with our Grandfire family of purchasers. You will own a Grandfire product for a long time, so we are always here to help answer your queries, and to provide guidance and technical support for all of our products.