The Ultimate steak
The Big Green Egg simply can't be beaten for cooking the perfect steak
Cedar Plank Salmon
Honey Glazed Salmon cooked to perfection on a Cedar plank in the Big Green Egg with Lemon Butter asparagus, need we say more
How does the egg work
Unlike tradition gas grills that use gas and are made from metal, the Big Green Egg is fuelled by natural lump charcoal and made from shuttle-quality ceramic that retains heat and moisture better than any other cooking unit today. And with the EGG, cooking takes place with the lid down so that heat, moisture and flavour is preserved to perfection.
Temperature and smoke quantity in the Big Green Egg is controlled by a patented air flow system. The Draft Door and the Dual Function Metal Top act as vents that regulate the amount of air flowing in and out of the EGG. Put simply, the Draft Door determines the range of temperature (particularly the upper limit), where as the Dual Function Metal Top is used for achieving finer adjustments to within a degree.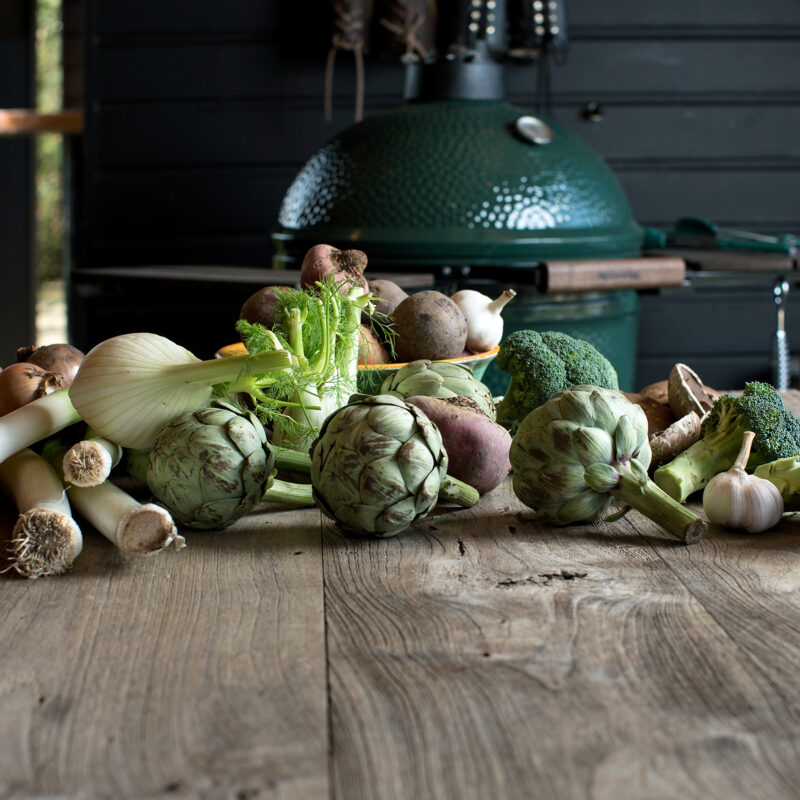 Big green Egg
If you buy a Big Green Egg, you won't need any other barbecue. The world's leading Kamado-style cooker does the lot – grilling, roasting, baking, smoking and a pizza oven. It's the works in one unit with more than 40 cooking options available from Big Green Egg's Eggspander ™ accessory system.
The Big Green Egg has many features but the secret to its great cooking results lies in its unique air flow system and composite ceramic material that retains heat so well.
Accounting for the best thermal efficiency of any Kamado – or indeed, any barbecue – on the market, the composite ceramic material used by the Big Green Egg stems from NASA's experiments to produce heat shields for the space program. The literally space-age material also withstands extreme heat, cold and heavy usage and is guaranteed for life.
BBQs Plus is a Big Green Egg Platinum Dealer and stocks the full Australian range of products and accessories at our Port Melbourne store. You can also purchase Eggs from our Bayside store.