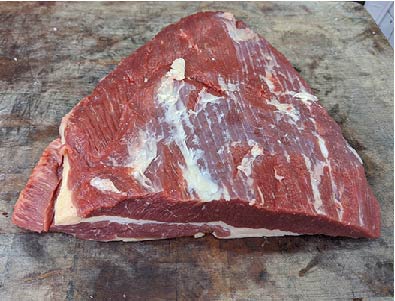 Brisket
Brisket is a cut of beef made for long and slow cooking. Compared to other cuts of beef, the brisket features less connective tissue through the meat, meaning that it holds it's shape and can be sliced. The cut is from the lower chest area of the animal. When cooking brisket, you're aiming for lots of smoke, low heat and a great bark or crust for maximum flavour.
BBQ's Plus is pleased to offer a fantastic range of gourmet meats from our fully stocked meat fridge. A proud supporter of McBean's Family Butchers, operating since 1984, our range covers premium steaks, ribs, briskets, butterflied lamb legs and beef cheeks. Call into our Brighton East store, open 7 days 9.30am – 5.00pm, to see what is available and grab something to get your next BBQ feast sorted. Special orders also taken.
Available in store only.