Beefeater's Built In BBQs
Imagine your choice of barbecue built into your own luxury outdoor living area. Seamlessly created to complement all tastes and styles, our outdoor built in BBQ range comes in sleek durable stainless steel or resistant enamel to withstand the Australian weather.
Beefeaters premium Proline and Signature built in BBQs are designed to make cooking easy, cook with your hood up or roast up a storm with the hood down creating your own outside oven, and leaning up a breeze, with innovative grease management systems that help save you time cleaning your BBQ.
Shop Here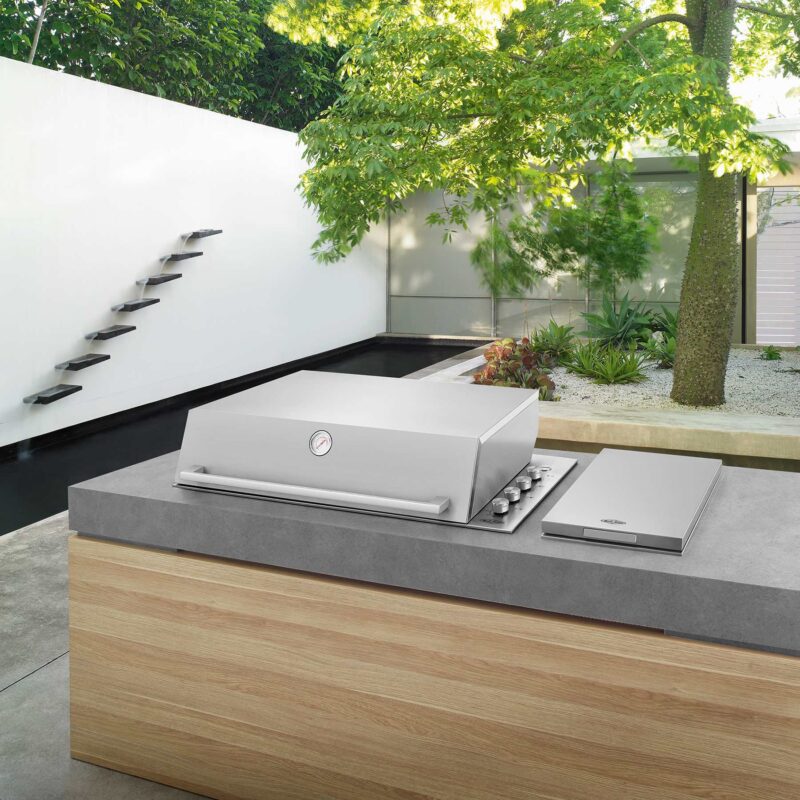 Beefeater
Australia's first BeefEater Barbecue range was the three, four and five burner flat top built Deluxe Series, with a black body with orange speckle all over. BeefEater Barbecues had arrived! A tribute to the longevity of the product, very happy BeefEater customers are still coming in looking for spare parts some twenty years later. Establishing the building blocks for its reputation, the brand is now synonymous with quality which has proved to be the backbone for the success of the company.
The perfect barbecue thrives in a hostile cooking environment, balancing the effects of fire, grease, food acids and salt. The perfect barbecue also looks great and flexibly delivers consistently high heat to cook the perfect meal under any conditions.
Since the 90's Australians have moved away from the 'flat top' design to hooded or oven style barbecues.
As the boundary between the barbecue and the kitchen continues to blur with the recent trends and consumer demands, as a market leader, beefeater BBQs always has and will continue to be at the forefront of outdoor grilling innovation and deliver the highest quality Australian barbecues and barbecue products. Quartz Titanium Ignition, Rust Free materials, Anti Flare, Flame Failure safety, Infra-Red burners all bear testimony to the innovation introduced to the industry by BeefEater.